This first sticker sez it all! and Welcome to my collection. --Wes
---



some cool 70's stickers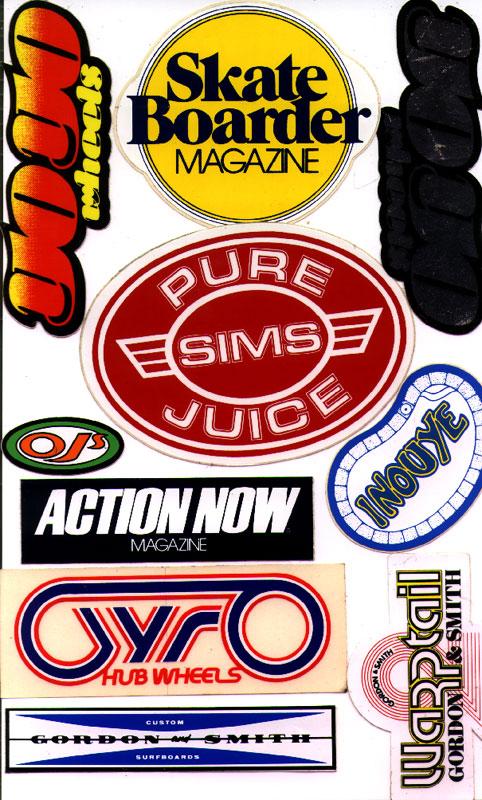 some cool 80's stickers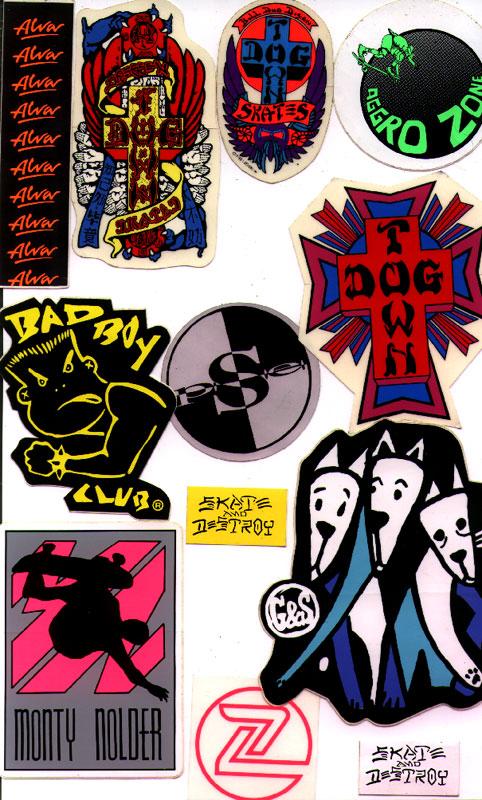 more cool 80's stickers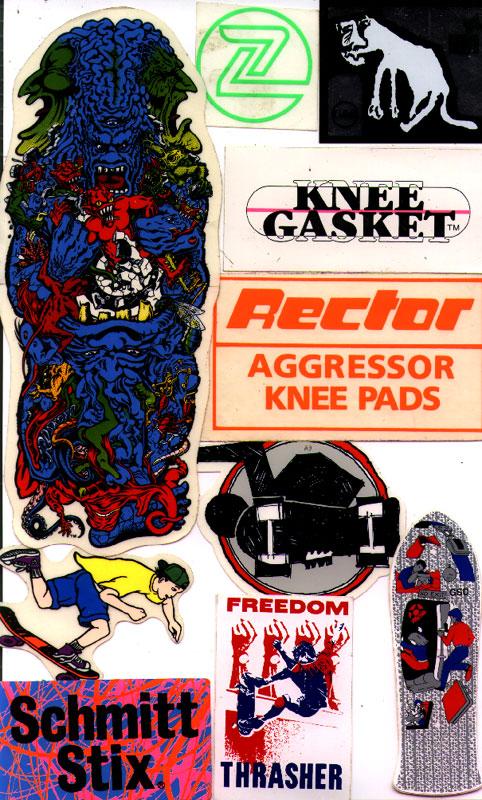 "mr yuk" was a midwest thang ...



you know you want this Zorlac sticker.. ;-)




I have more Independent stickers than what is shown here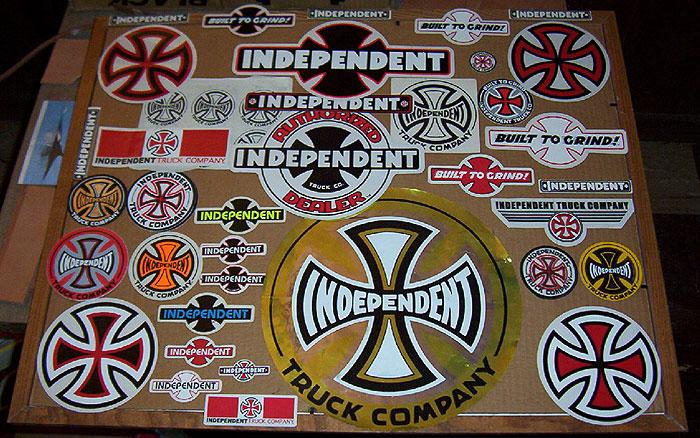 Here is a WAY cool assortment of local stickers. Included are a few extremly rare "yerboy" stickers along with what may be the only known example of the original "local chaos" sticker from 1983. The "local chaos" sticker was designed by Marc Conahan from "BodySlam" 'zine. Obviously the Faction sticker isnt local .. but I threw that one in anyway. The P.V.C. stickers were designed by Jeff Martin, screamer for that band.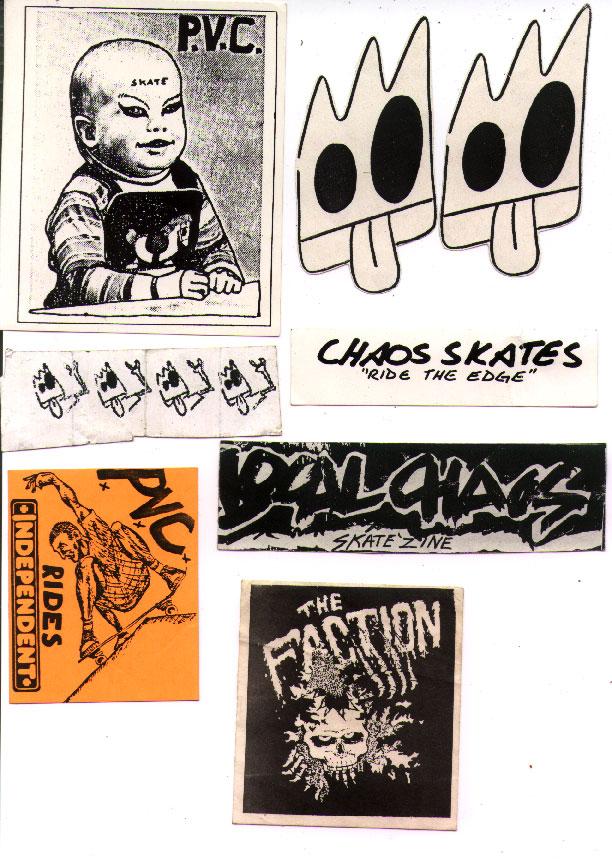 Ok.. some of my coolest stickers are stuck on my decks. Soo.... dig the following.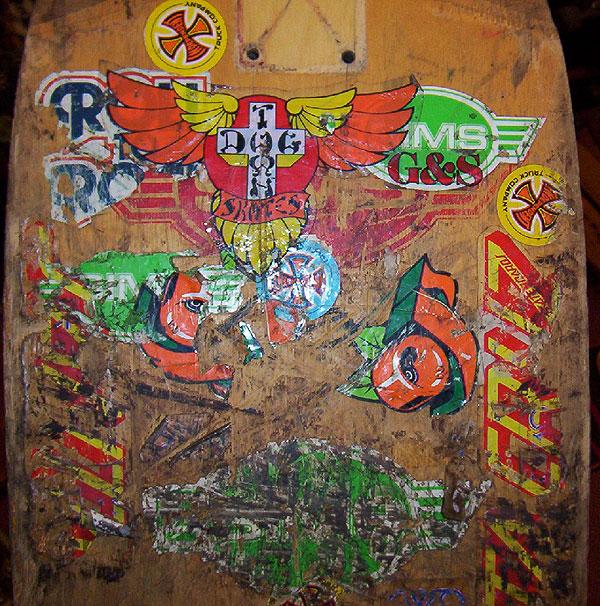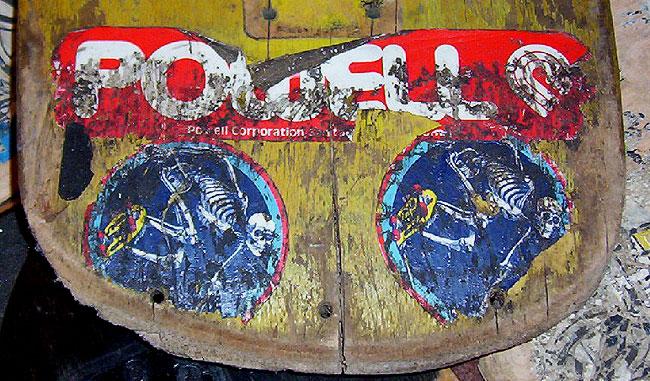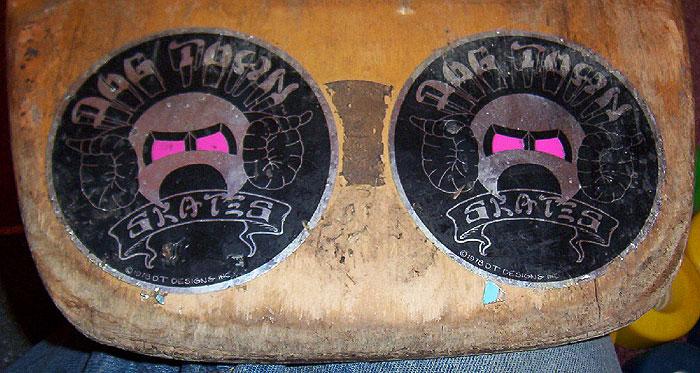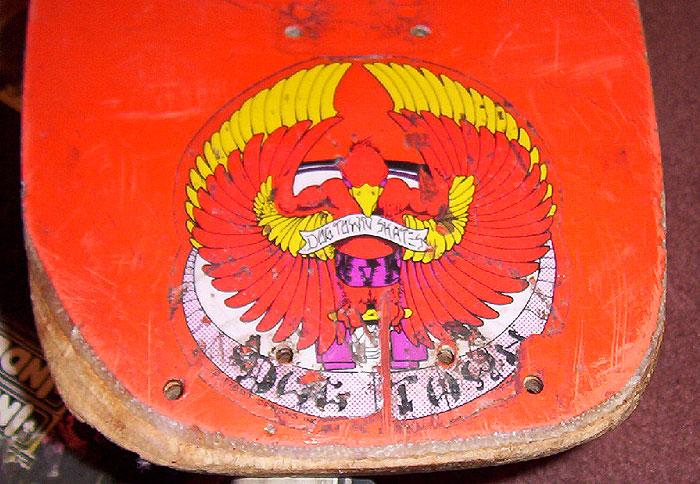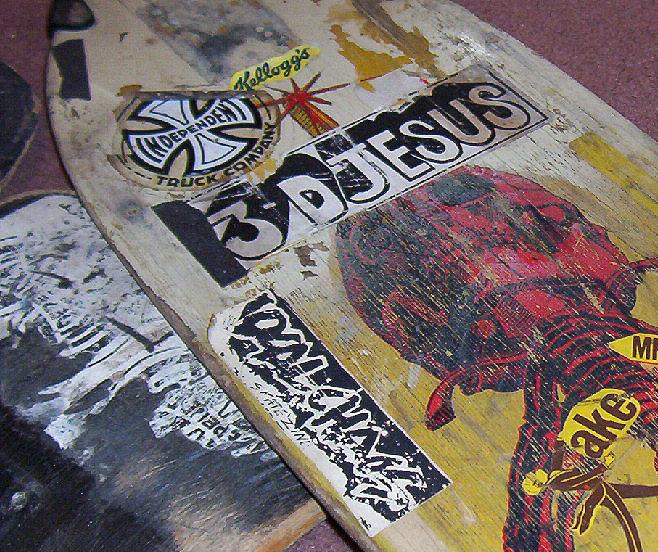 this sticker is special because Blaise Blouin stuck this on my deck. we were down in Georgetown, S. Carolina skating with Al and the "rebel ramp" crew. Blaise was there and was in need of a board due to breaking his and not having a spare. So... I loaned him my Dogtown "red dog" to skate with and he flowed this sticker. I remember him saying that this was a rare sticker or at least would be soon as "the pipeline" had recently closed.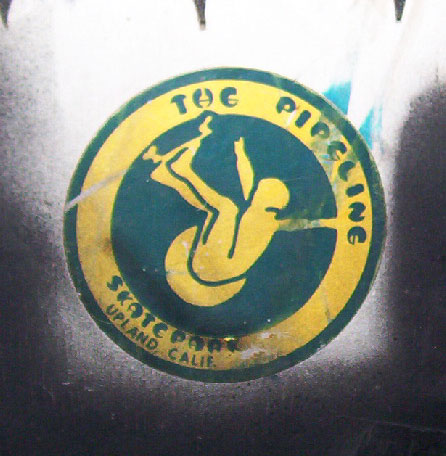 Snoopy and Woodstock will always ROCK!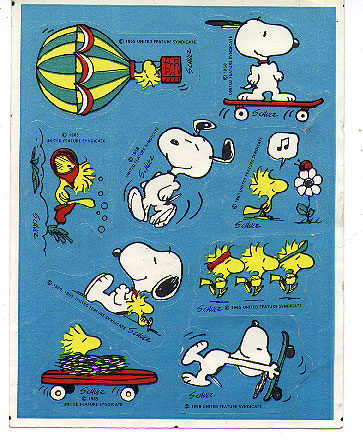 you KNOW you want that VERY rare 'Turf sticker!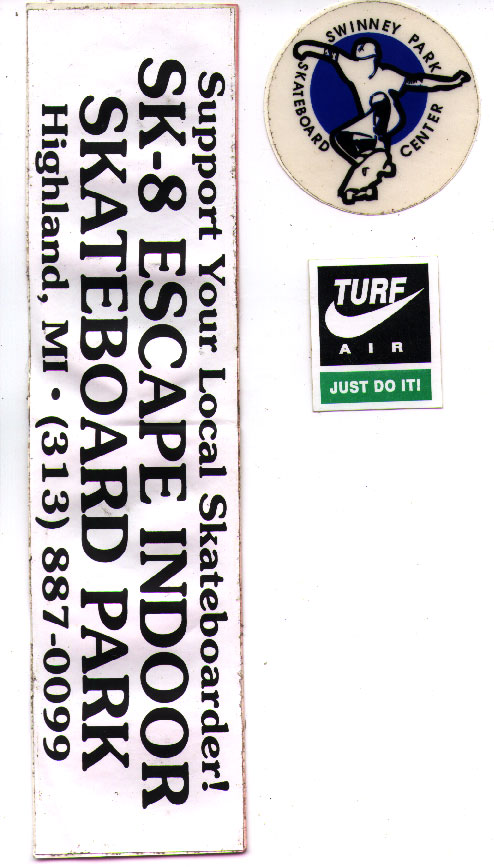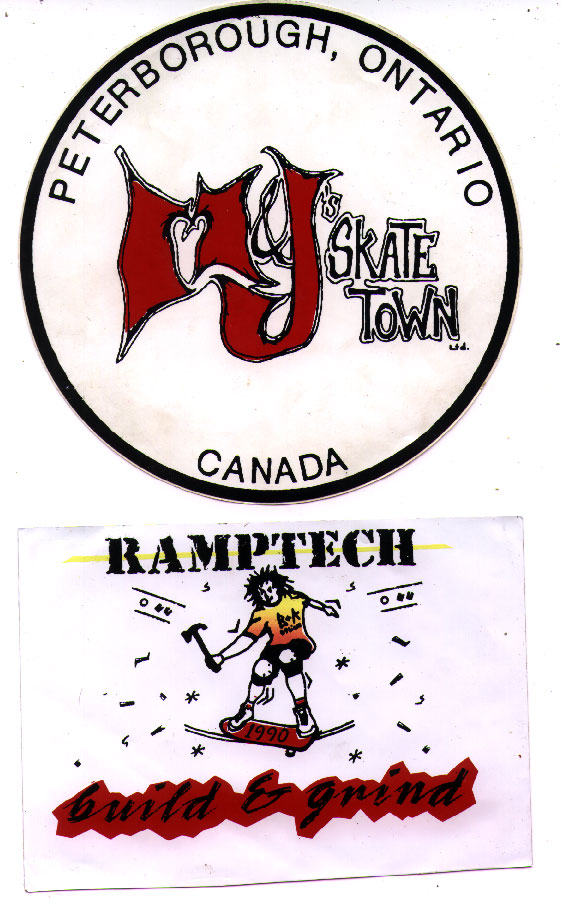 all sizes from BullDog Skates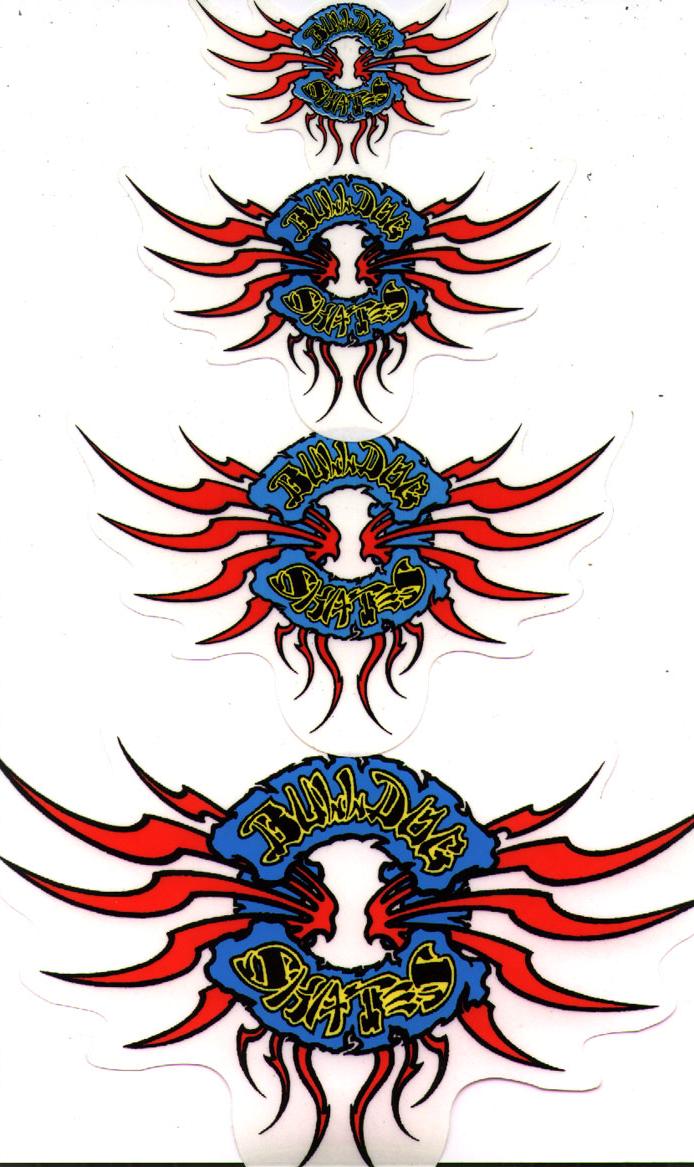 random assortment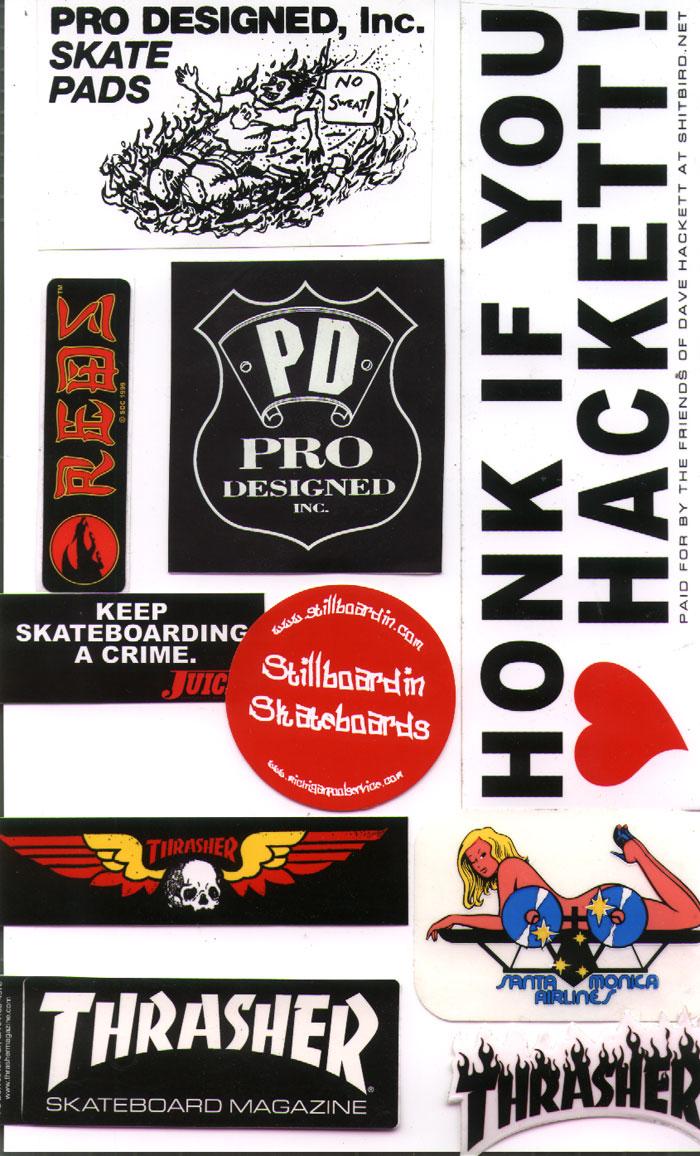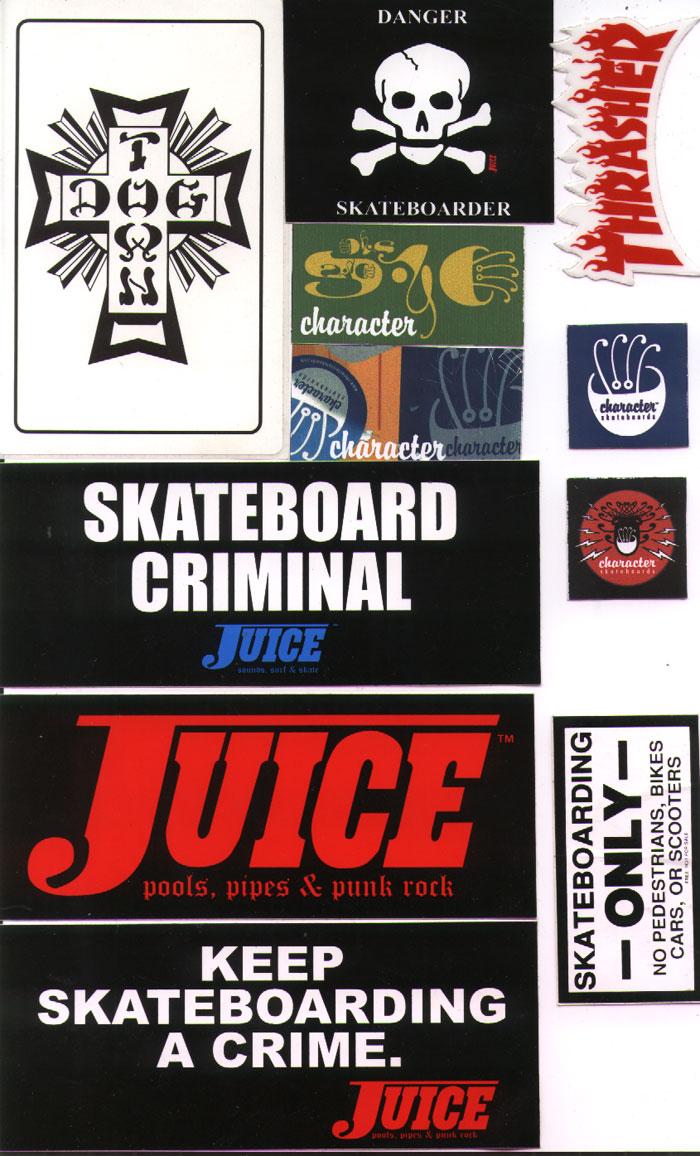 ---

Dig this! Skot Werner sent me some pics of his sticker collection. Dig that WAY COOL "Blackhart" sticker.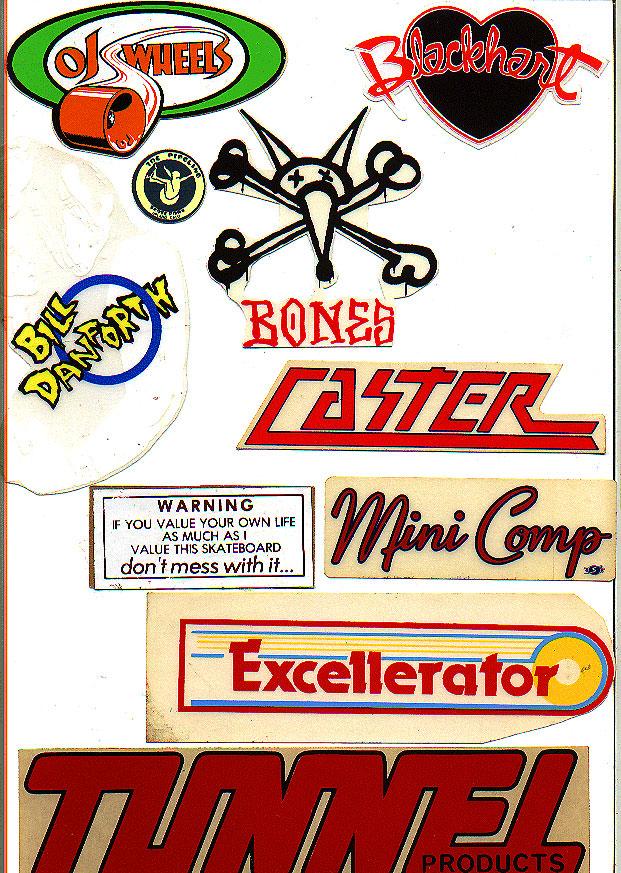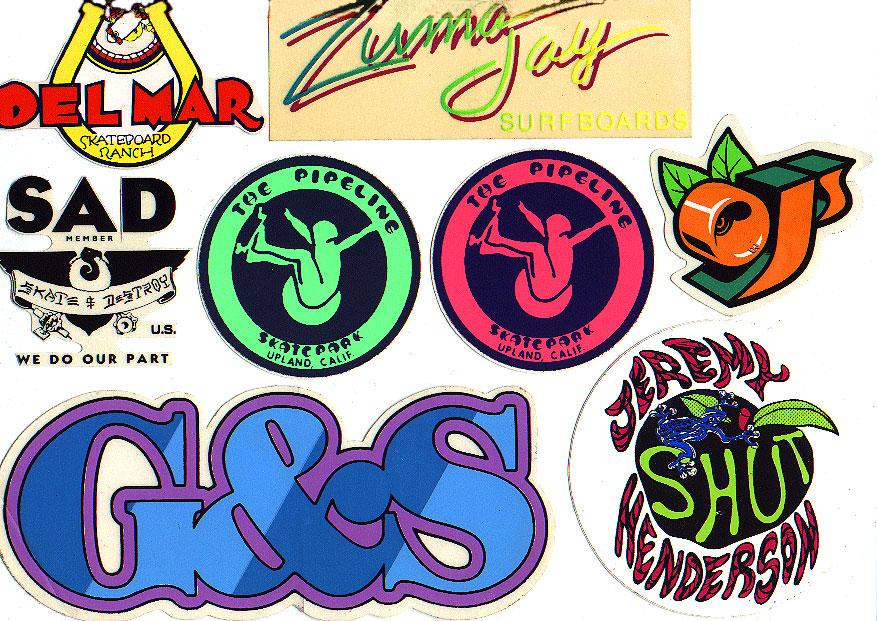 ---